Plungers, augers and cable machines are commonly used tools for drain cleaning.
Understanding proper and safe use will prevent a drain problem from becoming a larger problem.
Plungers- A good old fashion plunger is the best tool to have.
Plungers are the best tool Clog Commandos would recommend for a home owner to use on their drains.  We have list a link below on how to properly use a plunger.  WARNING- Please be careful not to blow your drains apart using too much force with the plunger!
http://www.youtube.com/watch?v=-NR2JpeidOo
Closet augers – an auger is the next step from a plunger
Even though an auger is more aggressive it also has the potential for doing a lot of damage if not used properly.  If you require the use of a closet auger it could be the sign of something more serious.  Please give us at call www.clogcommandos.com
Caution-
Augers can scratch the inside of your toilet bowl.
An auger can create leaks in certain types of drain lines.
Augers can get stuck in toilets. Then you would have a stoppage with an auger stuck in it.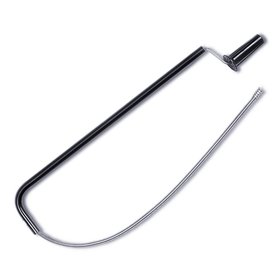 Cable Machines – These machines are the main tool in a professional drain technician's service vehicle
These machines are very heavy and dangerous! We strongly recommend home owners don't attempt to use these machines. Drain machines, such as the one in the pictured, are what most drain cleaning and plumbing companies use to open drains.
Clog Commandos uses the Sewer Soldier Drain Cleaning System.  At the heart of the Sewer Soldier Drain Cleaning System, is the SS-2, it is a segmented cable machine that is incorporated into a proprietary device that keeps our customers home clean and safe while producing 3x the RPM of a drum machine and almost 4 times the torque.  We are able to get the SS-2 into very tight spots with large drain cables that can be piece together for a length of 300 feet. This means that Clog Commandos can get to any stoppage with in 300ft. That is more than double what a drum machine is capable of.
We are St. Louis Drain Cleaning Professionals, click here to visit our website.
Call us at: 314-222-3646.